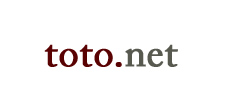 Custom Solutions to Fit Any Budget
Money is tight, and the need to spend your money wisely has never been greater. A custom solution for your web site doesn't need to break the bank. As a freelance designer, I will work with you to implement the most cost effective solution for your business or organization.
Web Site Design
One twentieth of a second is the amount of time it takes to assess visual appeal. It's the amount of time it will take a potential client to form an initial opinion of your company. The years you've spent carefully cultivating your reputation, your product, your name - will be judged in 50 milliseconds.
Are you confident your current web site is making the most of that time? If the answer is no - then it's time for you to give me a call.
CMS - Content Management Systems
Utilizing a CMS allows even non-technical people the ability to maintain their own web site. Programming or design knowledge is not a requirement for maintaining this solution. A customized CMS will empower you to keep your content fresh and current, saving you time and money.
SEO - Search Engine Optimization
It starts with the code, and ends with the code. Your search engine rankings rely on much more than keywords and meta tags. Every site I design, is coded to be 'search engine friendly'.
Web 2.0 - Social Media
Twitter, Facebook, MySpace - I will work with you to determine if it makes sense to utilize these latest trends in the social networking craze.
Putting My Experience to Work For You